Our Mission
Inspire Our Students
Teach me the Piano
is a Frisco, Texas home-based piano studio with one mission: To develop a love for playing the piano. I give private instruction at beginner and intermediate levels. My lessons combine music theory, ear training, and technique in a weekly program that will help you develop a love for playing the piano while you improve your confidence and produce meaningful music.
Produce Strong Results
Our lessons are designed to encourage your piano playing, whether you've never touched a piano before, or you just want to improve your skills.
Goals
† Inspire in each student a love for music through lessons taught with patience and understanding.
† Incorporate Theory, Ear Training and Technique into fun lessons that students will look forward to.
† Teach each student to accurately and thoroughly read music and to provide a basic understanding of all the most common musical terms.
† Help each student acquire the confidence to perform for others.
† Promote the continual habit of daily quality practice.
† Provide positive reinforcement as each student learns new piano pieces to perform.


Method of Instruction
Piano lessons are taught on an Essex grand piano using the
Alfred's Basic Piano Library
Series of books.
If you have a continuing student who has already started with a different series of books, we can continue that series
if you would prefer.
Through experience with many different piano instruction books, I have found the
Alfred's
method of instruction to be
excellent.
Besides typical Lesson books from Levels 1A - 6, Alfred's series also provides workbooks in Ear Training and Theory as well as a Notespeller workbook.
The Theory and Notespeller workbooks are a great addition to the Lesson books because they reinforce note-reading through written exercises, while the Ear Training books specifically focus on the training and development of the musical ear. In addition, rhythmic, melodic and intervallic concepts are drilled throughout each Ear Training book.
To supplement piano lessons, I sometimes use flash cards to improve note-reading and to solidify my student's knowledge of piano terms and symbols.
Beyond their Lesson books, students can select Alfred books with pieces that they enjoy listening to, whether it be classical, jazz, country, patriotic, Christmas or popular music. Encouraging a student to learn
music they love,
rather than only teaching them unfamiliar pieces in a lesson book, can be inspiring and motivating. It may even change their course on the path towards becoming an accomplished musician.
Benefits
† Self-confidence - being able to go from learning notes and rhythms to producing meaningful music instills a sense of accomplishment and self-confidence.
† Coordination - hand, eye, body posture and thought all working together are the ingredients of playing an instrument. These coordination skills transfer to many other aspects of life.
† Problem-solving - learning the basics of musical language and interpreting a work through performance teaches the ability to understand a problem and reach an appropriate solution.
† Comprehension - learning to perceive and derive meaning from musical sounds sharpens the ability to comprehend abstractions.
† Discipline - learning all the basics of music and applying them correctly takes perception and discipline.
† Communication - music offers the ability to cultivate our feelings and thoughts through nonverbal means and to respond to these nonverbal thoughts in others.
† Conceptualization - learn to classify by learning to identify different types and styles of music and to recognize how cultures use music for personal expression.


few words about me
I am a classically trained pianist with more than 20 years of training and performing experience.
My private piano teachers were typically instructors who were both published music composers and arrangers. My teaching background consists of many years of experience in teaching various activities.

Most importantly, I've taught piano lessons for over ten years in Frisco, TX with students ranging from ages 4 to 74. Before becoming a piano instructor, I gained teaching experience as a Sunday School teacher, Awana® teacher and VBS teacher for five years. My performing background includes weddings, receptions, parties, choirs and church services.

Through many years of instruction, practice, performing and teaching my own students, I realized my true calling is to teach the piano. Watching students build confidence and self-esteem as they learn to play the piano is very rewarding and it is the part of this wonderful process that I look forward to the most.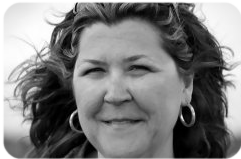 Jo Ann Vick
Official Steinway Educational Partner